"To success, and nothing less." – Snoop Dogg

Welcome to the launch of shannonplante.com!
Just by reading this, you are helping me achieve one of my greatest wishes! Seeing this baby go live has been a dream of mine for nearly 10 years. Perhaps it's a bit out-of-left-field for someone with a background in the gaming/streaming industry, but blogging was my FIRST passion in social media – not Twitch, YouTube, nor any other platform.
I started a little blog in 2008 and ran it until I left Canada. Back then it was a struggle to balance university, personal life, volunteering for work experience, and finding content for a blog on a shoe-string budget. I tended to focus on flea market finds, sharing stories of things my school friends and I did together, and showing how I decorated my tiny flat in a sort of "Apartment Therapy" inspired way.
Well, a lot has changed for me over the years, and especially in 2017. My partner Chris and I decidedly left civilization and moved to the lovely English countryside, thankfully not at the expense of reliable internet, and I left my job as Community Manager at Twitch, a place that has utterly consumed my existence since 2012 (in a good way). Since leaving that role in June, I made a plan to achieve a lot with my freed up time. Focus on business efforts for my partner's brand which I've always helped with, work on some personal side projects like this site, and build deeper foundations for us and our future as a family.
Really, if it wasn't for Chris, none of this would be possible. But none of this would be possible as well without the amazing community and following behind us, so I also owe this to the 42nd. Then there's my family who have always encouraged me, and my best friend, Angela Beckett. She is actually a writer here so you'll see from her sometimes as well! I couldn't imagine going on this adventure without her. Some posts will be a collaborative effort between us. Perhaps soon, we can have a post dedicated entirely to how much of a hero she is and tell her story as well.
Perhaps most of all though, my late-grandma should be thanked. Without her, I wouldn't be any bit of who I am today.
You see, my grandma is my idol. Her name was Patricia. She had grace like Hepburn, wit like Bacall, and intuition like only grandmas can have. She led a somewhat eclectic life, making her so unique.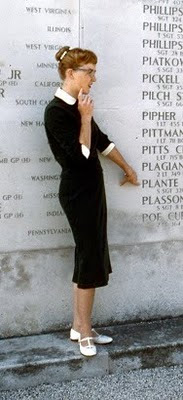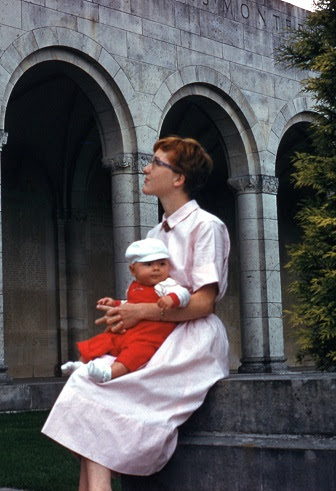 In her earlier days, her and my grandpa, a Québécois who served in the RCAF, were stationed in France for part of the Cold War. They traveled whenever they could to soak up as much history and sights as possible, had their first child there, and luckily for me, took many photographs.
She read science fiction and fantasy novels, loved French impressionist art, classic jazz, and Star Trek. She was the second person I ever knew to get a computer (my dad was the first). This was in the very early 90s so anyone, nonetheless a grandparent, getting a PC was a pretty big deal.
She also dressed timelessly, decorated effortlessly, and could bake better than Julia Child. Okay, perhaps now I'm exaggerating just a touch. But she embodied charm and class, and always had an answer for everything. She was one of a kind. She was fearless. She was full of verve and devoid of guile. I honestly doubt she ever intended to captivate people the way she did – not even for all her children and grandchildren – she just was.
My grandma still teaches and inspires me now, many years after her passing. She was incredibly private, and to some extent so am I, and yet I also know by her example that you can only impact those around you when you share yourself.
Inspiration happens all the time and in ways we sometimes might not know it at first. I've been sharing more on Twitter and Instagram lately, but neither let one really get much out there, just short bursts.
So in part, this website is dedicated to her. We'll cover life stuff, decorating stuff, travel stuff, cultural and historic stuff, food stuff, or just stuff that matters…things that inspire us. This is as much for my own – and your – inspiration. In honor of my past. And for our collective future. So if you're reading this and you are inspired by anything we share here, then hello! And I'm glad that my grandma can continue to have an impact in some way.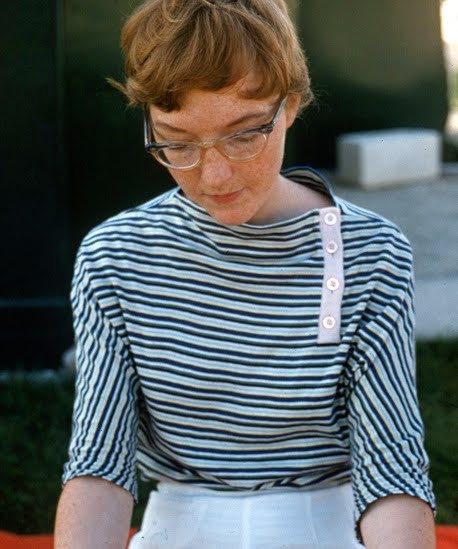 Do you have any topics you'd like to see us cover?
Let us know in the comments if you have suggestions or thoughts about the site!