Part 1 of My Ketogenic Diet series was published recently so if you haven't checked it out yet, click below!
Now, the hardest part of any diet is the food selection and management. We can have all the goal to improve our eating and lose weight, but without good meal management the effort can feel futile.
Effective diet food management has to overcome so many issues:
It's time consuming to meal prep and cook
It can be expensive
It can taste uninteresting
It can get repetitive and boring
It can be challenging when dining out
It doesn't include donuts
So let's break it down into lists of what you can (and sadly can't) have, and then look at different ways you can avoid these problems.
NO TOUCHIE
Sugary foods: Soda, fruit juice, smoothies, cake, ice cream, candy, etc
Grains or starches: Wheat-based products, rice, pasta, cereal, etc
Fruit: All fruit, except small portions of berries like strawberries
Beans or legumes: Peas, kidney beans, lentils, chickpeas, etc
Root vegetables and tubers: Potatoes, sweet potatoes, corn, carrots, parsnips, etc
Low-fat products: These are highly processed and often high in carbs
Some condiments or sauces: These often contain sugar and unhealthy fat
Unhealthy fat: Limit your intake of processed vegetable oils, mayonnaise, etc
Alcohol: Due to its carb content, many alcoholic beverages can throw you out of ketosis
Sugar-free diet foods: These are often high in sugar alcohols, which can affect ketone levels in some cases, and also tend to be highly processed
KETO CORNERSTONES
These will be the foundations of your meals, instead of those bland starches you've tossed aside [1, 2].
Meat: red meat, steak, ham, sausage, bacon, chicken and turkey
Fatty fish: such as salmon, trout, tuna and mackerel, and shellfish such as lobster, shrimp, scallops, etc
Low-carb veggies: most green veggies, tomatoes, onions, peppers, etc
Eggs: look for pastured or omega-3 whole eggs (helps the brain)
Butter and cream: look for grass-fed when possible (fewer carbs)
Cheese: especially unprocessed cheese such as cheddar, goat, cream, blue or mozzarella
Nuts and seeds: almonds, walnuts, flaxseeds, pumpkin seeds, chia seeds, etc
Oils: primarily extra virgin olive oil, coconut oil and avocado oil
Avocados: whole avocados or freshly made guacamole
God, how dreadfully healthy that all sounds. Does it mean you're going to hate what you're eating? Heck no. Let's look at my typical food choices, with a caveat that I am no health saint. I found ways of eating things I like while adhering to keto. I love food too much and wasn't about to give up my enjoyment for ANYTHING.
Note: anytime you see the term "low-carb" it doesn't necessarily mean you'll find a product labeled as such. I just ensure my selections are the lowest carb content possible for that item, and stick to counting my macros each day so I don't overdo it and throw myself out of ketosis. And don't worry, the biggest time-sink in starting keto is in finding products you can trust, which is a one-off to just get it all going.

BREAKFAST
Bacon
Sausages (FYI: gluten free and skinless choices have fewer carbs)
Eggs any way you like
Keto bread/toast slathered in butter
Keto pancakes, crepes, or waffles (recipes to come!) with sugar-free syrup and butter
Low-carb cereals (ONLY OCCASIONALLY)
Bullet coffee (it's like a full meal)
Protein shake made with half water half cream
LUNCH
Guacamole and salsa with quesadillas (low-carb tortillas and cheese with chicken, beef or shrimp inside)
Keto ramen or stir fry made with shirataki noodles (zero calories and carbs), any low-carb sauce is fine
Low-carb soups and stews
Chicken wings and low-carb dip
Cauliflower crust pizza (or get creative and use the low-carb tortilla as crust)
Keto bread sandwiches with any of the approved foundations as fillers
Meat or Shellfish on leafy green salad with MCT salad dressing (my own recipe to come!)
Crustless quiche of any flavour
Sashimi with miso soup
Fatty salads such as Chef's, Caesar, Greek, or Caprese salad
SNACKS AND DESSERT
Veggies and dip
Almonds and other nuts
Beef jerky (sugar-free)
Seeds like sunflower seeds, pumpkin seeds, etc
Any cheeses and deli meats (prosciutto is especially good)
Celery filled with tuna or peanut butter, or cottage cheese
Avocado with whatever else you like that's approved food
Fatty meat or fish, such as smoked salmon or tuna with keto mayo
Olives, pickles, or anything soaked in vinegar
Pepperoni sticks
Sugar-free jello with cream
Keto-designated desserts
Dark chocolate (75%-90%)
Protein shakes (sugar-free)
Blueberries or strawberries with cream
Keto cakes or biscuits
Keto ice cream
Sugar-free yoghurt
DINNER
Chicken mozzarella with cauliflower mash (I got my recipe from this cookbook)
Bunless burgers
Meatballs and bolognese sauce
Courgette pasta noodles or low-carb noodles with any low-carb pasta sauce (and add cheese!)
Steak, pork belly, lamb shank, duck, or any meat with roast veg or creamed spinach
Stir fry with zero-noodles or cauliflower rice
Mushroom sauce and cheese chicken bake
REFRESHMENTS
Water
Coffee
Tea
Lemon in sparkling water
Sugar-free drinks (keep these too a minimum though since they encourage your sweet tooth and heighten cravings for bad-for-you sweet things)
If you're drinking, choose pure spirits like whiskey, brandy, cognac, vodka, tequila which all contain zero carbs, or try a "skinny" low-carb/sugar champagne
For tea and coffee, you can add almond milk, coconut milk, or cream. Out of all the sugar substitutes, I like erythritol best as it tastes JUST like sugar. It still has carbs, so be careful how much you have, but they are not carbs from sugar. Other sugar substitutes tend to taste like they are substitutes, even with the no carbs, they aren't worth it *coughsteviacough*. But everyone is different, so see what you like most from the sugar-free Coffee Mate, Splenda, and sugar free flavored syrups, etc.
DIET SOLUTIONS
Don't have time to cook? Neither do I. I just learned how to read the nutrition chart on pre-made meals that only require me to put them in the oven, set the timer, and get back to my work. I actually buy most of our meals from a very convenient place called Cook. They make (and deliver) pre-made fresh healthy meals. I order the entrees – most of which range between 6-11 carbs per serving. There's likely similar services in your area if you don't have time to meal-prep, so just google for options!
The problem with buying pre-made meals like these of course is that you trade time saved for higher price tags on your food bill. This is unfortunately something I haven't found a fix for – you can have one or the other, but not both in terms of cost and time. So just pick the approach that works best for you.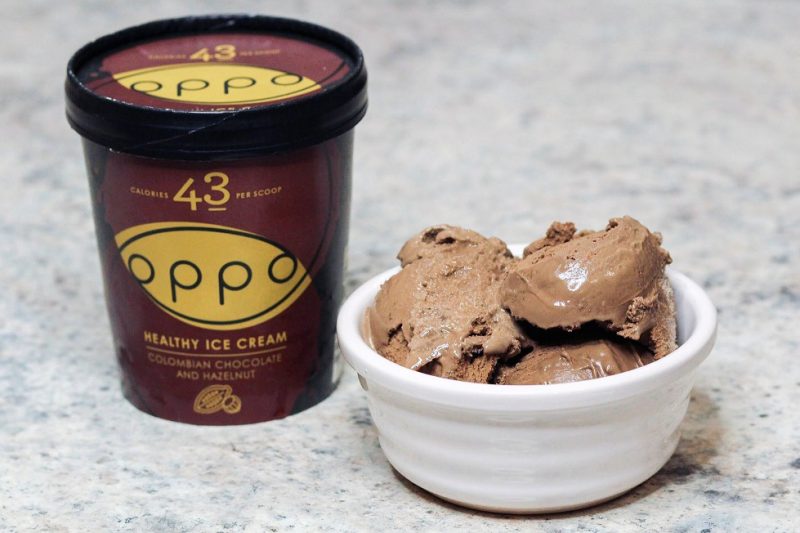 As for flavouring, you can use salt, pepper and various healthy herbs and spices, mustard is great, soy sauce (not too much), hot sauce, chili oil, truffle oil, and there's also a ton of carb-free/sugar-free (or reduced sugar – just have a little) alternatives to condiments out there like ketchup and mayo. It takes a bit of searching, but you can definitely find sufficient replacements for the condiments of your taste. I've even found a low-carb hoisin sauce.
Also, prepare for nights out. We went to the movies recently with friends who got candy and popcorn. You can't have either. So we brought salted almonds and bought coke zero. It helped. I still wanted to punch the guy eating popcorn next to me, but I didn't so I consider that a success.
But what do you do when the desire for carby things grows too strong? You don't have to miss out on your stodgy favourites. There's keto replacements for almost everything, including rice, pasta, bread, tortillas, and cereal! There are even such things as keto desserts, including keto chocolate cake, low-carb cookies, and even keto ice cream. You just have to do a bit of searching for a product or even a recipe. Here's a brand of keto ice cream that I swear by, called OPPO. The Colombian Chocolate with Hazelnut is my favourite but they also have Salted Caramel, Madagascan Vanilla, and Mint Chocolate Swirl. They vary from 6.2 to 9.9 carbs per 100ml (about two full scoops).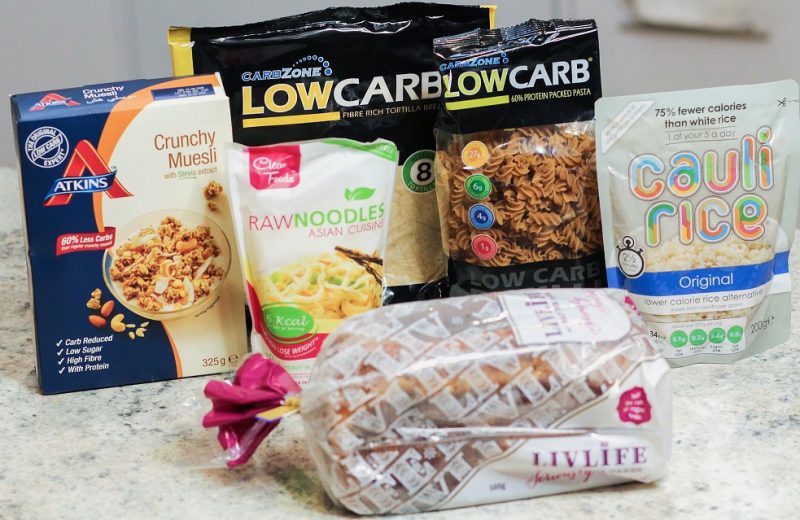 I'm still working on perfecting my keto donut recipe by the way, and will share it when I get it right.
BEFORE YOU GO
No one says diets are easy. But my aim here is to try and make this diet and a low-carb lifestyle as easy to adjust to as possible. Just remember it's only as hard as you tell yourself it is. There's always fixes for everything – you don't have to "give things up", just replace them!
We are by no means done with keto talk. I'll show you how I make keto pancakes and waffles soon!
Do you have good suggestions to share, or have any questions about keto food choices or anything else we've covered here?
Let us know in the comments!
[1]
http://www.bodybuilding.com/content/the-ultimate-list-of-40-low-carb-foods.html
[2]
https://authoritynutrition.com/44-healthy-low-carb-foods