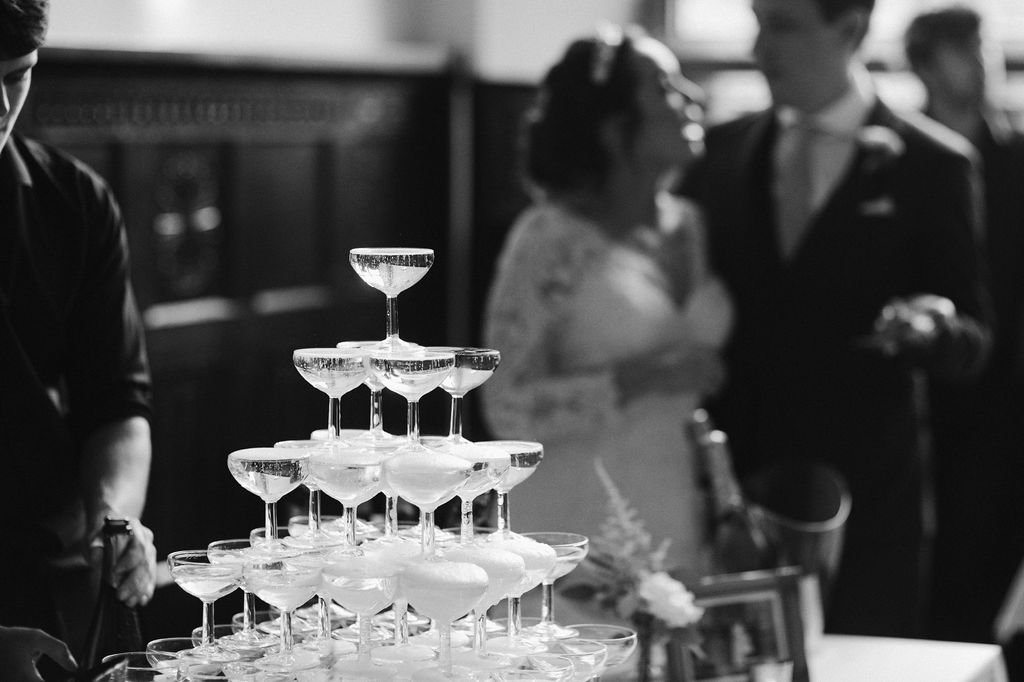 If you missed part 1, click here.

After our ceremony (which I'm happy to say was kept to about 20 minutes), we got to properly greet our guests during a lovely cocktail hour with jazz trio accompaniment and canapés. This was both outside and then inside due to a brief drizzle of rain, but at least we managed to take photos as quickly as we could in order to maximise time with our loved ones, and avoid getting rained on. Finally, we gathered around a champagne tower (a French tradition I wanted to incorporate into our day) to toast our guests before being called into dinner by our emcees, who managed to find a bell to amplify their cries, LOL

Photos all taken by the incredible David Jenkins.
More info including vendors and other details are coming! This is just the photo collection so our guests, friends, and followers can share in our memories 🙂
Note: unless you were a guest at our wedding, please do not re-upload these photos on your social media without written permission from myself or my husband (feel free to pin to Pinterest directly from here though). Thank you!